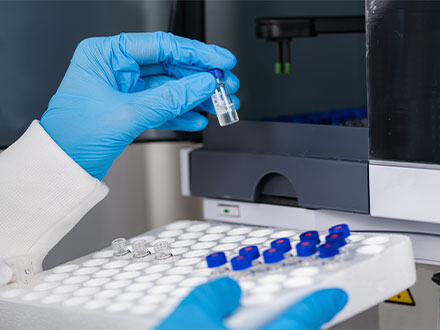 A FLUID SYSTEM MANUFACTURER THAT UNDERSTANDS THE CHROMATOGRAPHY INDUSTRY
When working in the chromatography industry, it's important your equipment is methodically designed with your system needs in mind. Even small contaminants can cause big problems in the detection of analytes or degrade the performance of a system as a whole. MK Fluidic Systems ensures that all of our components are thoroughly cleaned, well handled, and quickly packaged to prevent contamination.
At MK Fluidic Systems, our extensive experience makes it easy to collaborate with us to design and engineer all of your custom fluid handling component needs. By working with MK Fluidic Systems and selecting quality components, you ensure that your equipment performs safely, accurately, and confidently.